Dr.Elmi Zulkarnain Osman is one of the TOP Malay Language Coach in Singapore. He has helped international business leaders communicate more effectively and comfortably in Bahasa Melayu and Bahasa Malaysia. His clients are mostly foreign government officials and executives from the various MNCs.
As a native speaker of Malay Language, an Award-Winning Ministry of Education (MOE Singapore) teacher and a certifiedMalay Language Trainer, he has helped his clients gain the confidence needed to improve and master their conversations, presentations, emails et al in Malay.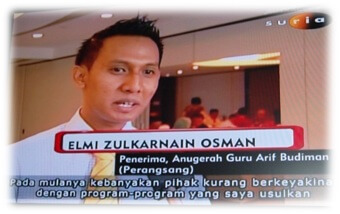 Accent management is key to intelligibility and thus pronunciation training has become a primary focus of his personalised sessions. He focuses on helping his clients learn how the Malay language system works and then how to put it into action with relevant vocabulary, correct pronunciation, grammar and interpersonal nuances.
He has been working with business professionals, doctors, nurses, entrepreneurs and graduate students either in one-on-one coaching or in small group sessions.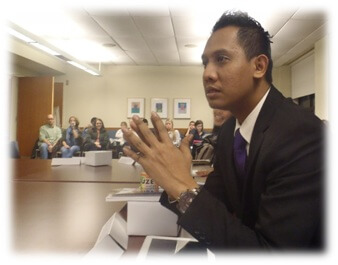 Dr.Elmi is also an accomplished motivational speaker known for his high energy delivery and humorous approach, a well-known translator, a poet, a writer, a bilingual event emcee, an experienced chief facilitator and a popular forum moderator.
He is currently the CEO of Elemantra Training & Event Consultancy.
HIS AWARDS & RECOGNITIONS:
ArifBudiman Outstanding Teacher Award [AGAB a National Award by MOE, Malay Language Council Singapore (MLCS) and Malay Language Teachers' Union (KGMS)]
Lenovo Innovation Award for Teachers
Outstanding Contribution Award for Staff (OCAS)
Excellent Service Awards (EXSA Spring Singapore) – Silver, Gold and STAR.
Outstanding Youth in Education Award (OYEA) in 2012
People's Association Merit Award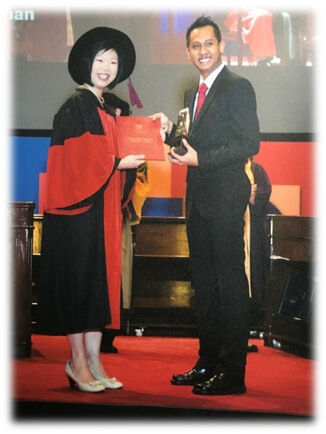 Connect with Dr.Elmi Zulkarnain Osman today to find out more about how he can help you with your Malay Language learning needs.
Email him at elmi.zulkarnain@elemantraconsultancy.com