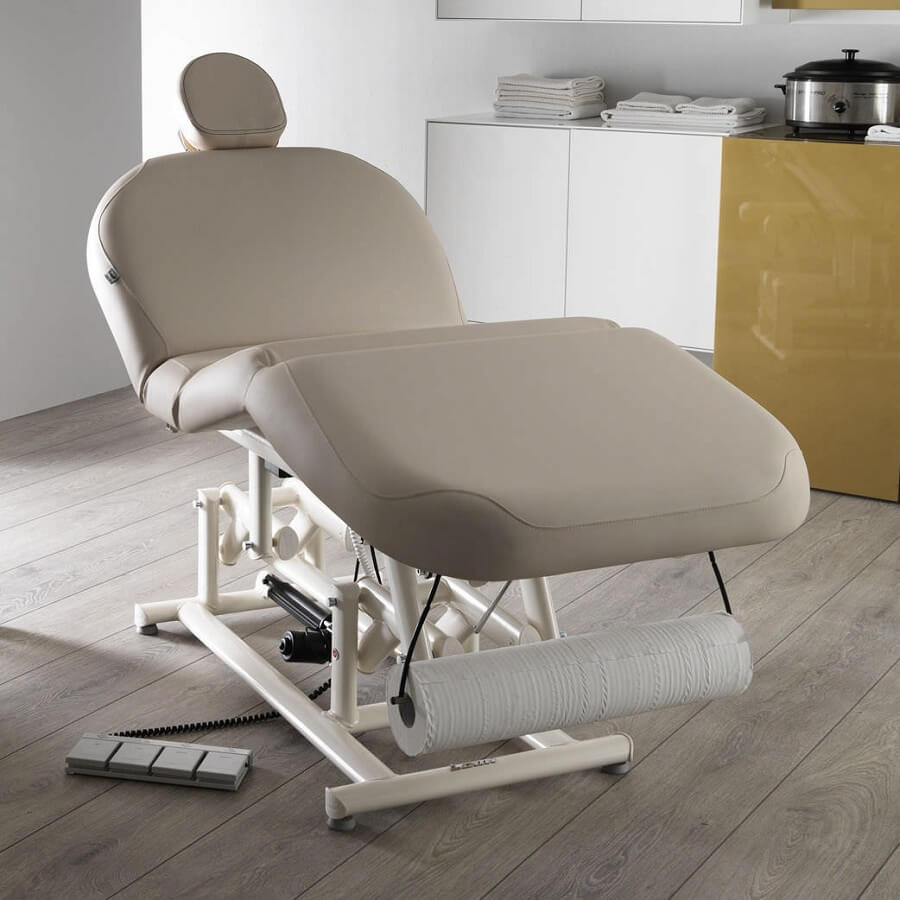 You have several options when it comes to purchasing electric beauty beds for your business. Many serve very specific purposes, such as applying cosmetics. This particular beauty bed can boost your business more than others, however, because you can use it in a variety of situations. Its versatility means you can provide more types of beauty services to your clients.
For example, it features four motors, which provide your clients with a smooth change of height when you adjust it to do your work. It is not jarring or jerky, unlike some other beds. No matter the height at which you need to place your clients, you'll be able to work without putting stress on your own body when you use this helpful feature.
The high quality of this bed means you don't have to worry about buying another bed any time soon. You can avoid having a technician come and repair it right after you purchase it, too. It is made to last for years, so you will be proud to feature it in your business for years to come.
Your clients will appreciate that you purchased this bed because they will feel very comfortable in it. They are paying you to provide the best services in the industry, and when you give them a comfortable experience from the moment they come into your salon, they are more likely to relax and enjoy their time with you. They will likely then recommend you to their friends and family. A comfortable beauty bed with a nice appearance can help boost your business significantly.
This beauty bed does more than just hold people while you cut their hair. It's also great for massages, featuring a breathing hole in the head rest and removable arms. The height is completely adjustable, and you can also adjust the head and foot separately, as needed. The bed can be laid flat, or it can be placed in a tilted or lowered position. Each piece and the entire bed can be raised and lowered incrementally, so it's easy for you to put it in just the right position for you and your client.
Electric beauty beds like this are unique. This particular model has a height adjustment between 65 and 85 cm, and its cushion is 62 cm wide and 197 cm long. Its 12-month warranty means worry-free days at the salon for you because you know you've purchased a bed made to last and to make your clients happy.